Timothy Ledwith
All of the images in Photo Album 1 were on display at the Oni Gallery located in Chinatown, Boston, in the summer of 2003. The show was entitled "Protest and Destroy" and also featured work by Alvin Long, Justin Lieberman, David Vincent Conley, and Daniel Lefcourt. It was currated by Tim Bailey and received a favorable review in the Weekly Dig newspaper. This is only a sample of what was in the show and the images are pretty low res.Here they are scrambled and vary in sizes while in the show everything was displayed across a wall in a magazine-style layout format.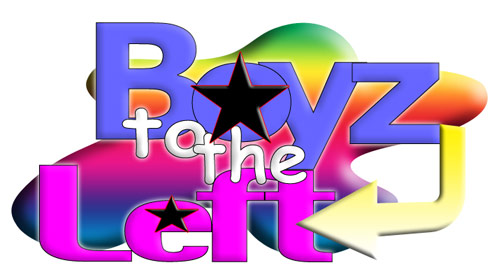 Photo Album 2 contains other design and graphic illustration work I've done both commercially and for non-profit. I must beg whoever is viewing this to please not base my web designing skills on anything you see here. These free web providers always offer strange and limited layouts, besides this is just simply page to put my stuff on. Although I can see the irony in trying to demonstrate my web and graphic design skills on a badly designed web page but I'm sure you understand. If you don't then I guess I shouldn't be so sure of myself.
These two designs (above & below) were created as logos for Right-wing and Left-wing Teeny-Bopper-style magazines I created for the gallery show.